Certified Notary Signing Agent NNA since 2003

loan signings - In approved list of Fidelity National Title, Chicago title, Placer Title, Old Republic Title, Orange Coast Title,  Notary Rotary member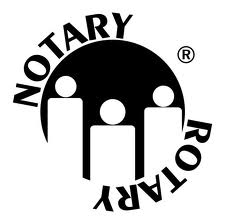 California Mobile Notary Network.

The California Mobile Notary Network is a select group of dedicated professional notaries public providing the highest level of mobile document signing services throughout California.  Members of the Network are among the most experienced, knowledgeable and skilled notaries public in the state.  When you retain a notary from the California Mobile Notary Network you may rest assured that you are getting the best in the business -- guaranteed.  Count on Network members to complete your signings with accuracy, precision and absolute confidentiality.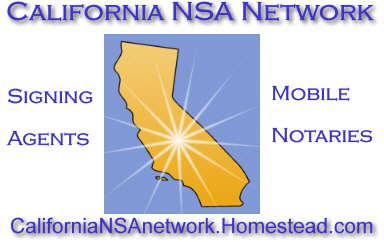 Notary Services

Our network members are available to notarize many different types of documents.  Some of the most common are listed below ~

Adoption Paperwork - Advance Health Care Directives - Affidavit of Support - Apostille - Application for Domestic Partnership - Complete Loan Packages - Declaration of Homestead - Deed of Trust - Grant Deed

Marital Settlement Agreement - Medical Records - Patent Agreements - Permission to Travel - Power of Attorney

Pre-Nuptial Agreement - Quit Claim Deed - Spousal Consent Form - Timeshare Documents - Traffic School Final Exams - Trust Documents

California Apostille Service - Spanish English Translation -  Servicio de Apostilla de California y Traducción Español Inglés.